Now that A-Kon is over, I have time to review my latest Taobao haul! I placed a hugggee group order with my comm that weighed so much, we had to split the order into two boxes, O_O
I placed the entire order with the help of SpreeNow. They really came through for me with such a huge order. Sometimes things got a little complicated, but SpreeNow really made everything as painless as possible. My biggest take away from this order is that I need to stop ordering anything from A01, -__- I'll talk more about that later.
If you'd like to place your own Taobao order with SpreeNow, use my affiliate link
here
!
PennyHouse Pandora Crown OP
Stock photo, I do not own!
I love this OP but I noticed a few issues right after I tried it on. I'll start from the top: the OP has a velveteen bodice, chiffon sleeves, and pearl buttons on the bodice. The velvet portion feels incredibly solid, and surprisingly, it wasn't hot either.
Pandora Crown OP!
The skirt is pretty interesting too -- it's technically a white jacquard fabric with a black, sheer overlay that "turns" it gray. Up close, you'd never know that the skirt is actually white.
Skirt and pattern on the OP.
Underneath the sheer overlay.
Now, for the issues: Pandora Crown makes me look like a giant blob without the sash. There's just not enough of a difference between the bust measurement and waist to eliminate the blob effect.
Pennyhouse sash!
Since it's an OP, I'm not sure if I can get the waist taken in, but I know that's what's causing the minor sizing issue. Another concern I have about the OP is the front buttons, cause those babies are livin' on a prayer and a tiny bit of thread.
All and all, I love it! For the price I paid, and the fact that I managed to avoid the one to two month reservation period altogether, I'm content. I'd definitely buy from Pennyhouse again. I give this OP a 6 out of 8! Check out their shop full of beautiful pieces with this
link
.
HumHang Shop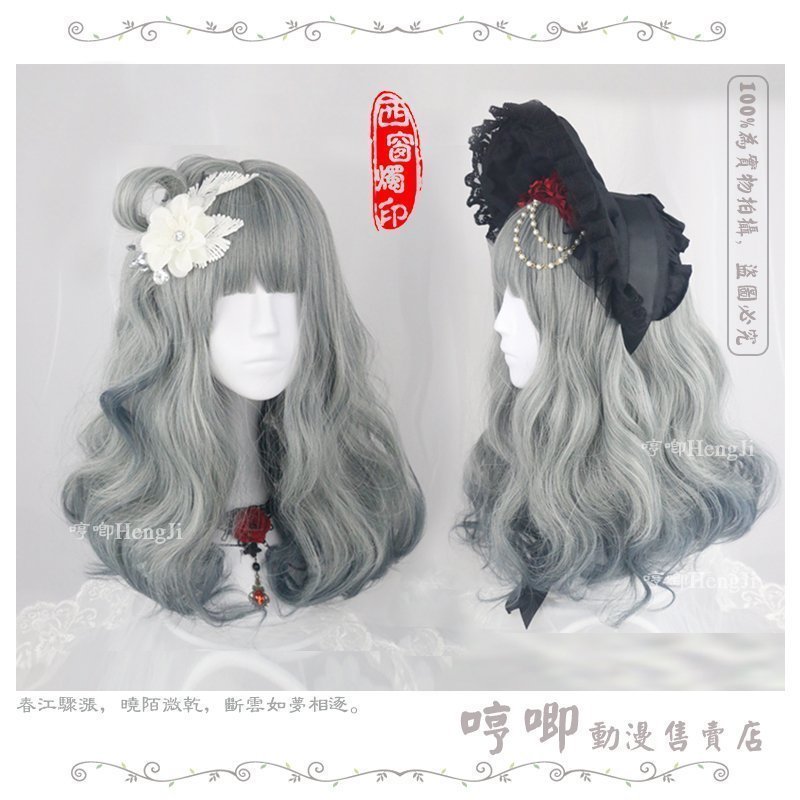 Stock photo, I do not own!
Ooohhhhh, I was so sad about this wig. I tried it on and it didn't look good on me at all. Excuse the potato quality of this photo, but it was the one picture I took in the wig before I gave up on it completely. Something about the shade of gray made me turn green in person. It was suuupper weird, so I just gave up on it. Also, the wig wasn't styled in the way it was pictured on the website.
Such a pretty wig, but not on me, T_T
That being said, the wig was a great quality and felt nice! I would order from Humhang (translated name) again, I just have to figure out what shade of gray suits my face. You can check out all this awesome wig shop
here
! I'll give Humhang a 4 out of 8 with a note to try another wig from them later.
A01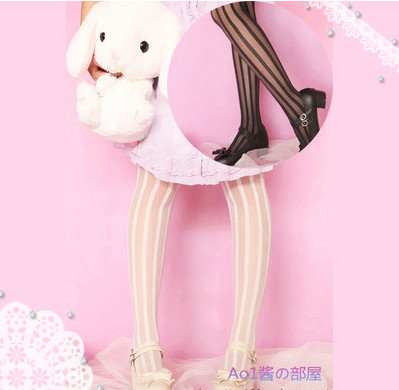 Stock photo, I do not own!
During my second ever Taobao haul (see:
Taobao Haul #2
), I ordered a pair of OTKs from A01. They were tight on my calves and I wore them once before I sold them. WEEEEEELLLLLL, here we are again, and I should have known better, *siiiigghh*
These tights didn't fit so I didn't even bother taking a picture of them. I do not recommend this shop for anyone over a US Size 10 and if you're tall, just forgettaboutit! A01 is not plus-size friendly, tall person friendly, me-friendly, none of that. A01, we're not friends, you get a 3 out of 8. Their stuff is still cute though, so if you want to give their sizing a try, check them out
here
.
Leomistu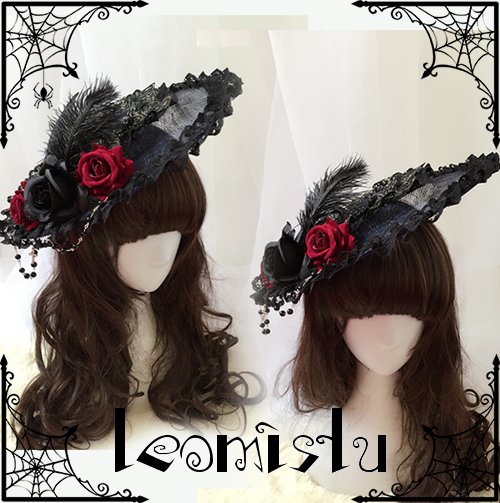 Stock photo, I do not own!
The first time I read this shop's name, I called it "Leomitsu". I didn't realize I had swapped the letters until I started writing this review, haha. Anywho, I've been crushing hard on "flat hats" lately. I'm not sure what it is about them that I love so much, but I just want to buy them all.
Hat + Pinktutu veil.
This hat took a little bit longer to make than I would have liked since our group order was definitely on a strict deadline. Still, everything got made in time and I got my gorgeous hat! YASSSSSSS, <3
I give Leomistu a 7/8 and will absolutely order from them again. Visit their storefront with this
link
.
Pinktutu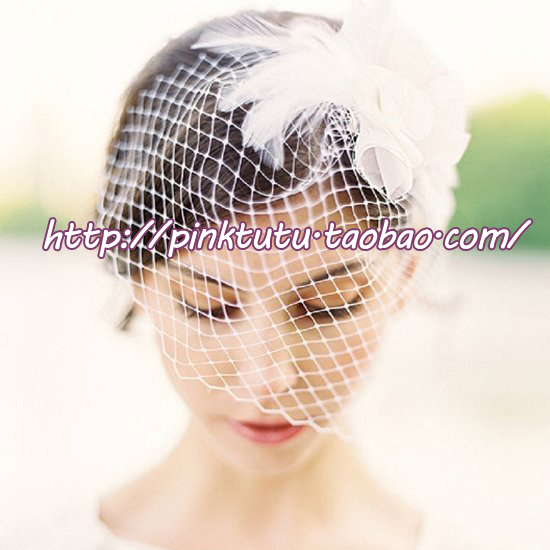 Stock photo, I do not own!
Y'all. Pinktutu is dangerous to my wallet. Everything is cute as heck and it's all so cheap. They have pages and pages and pages of accessories, chokers, necklaces, headpieces, you name it! I was losing my mind just scrolling through each page. I ordered this face veil and a choker from them.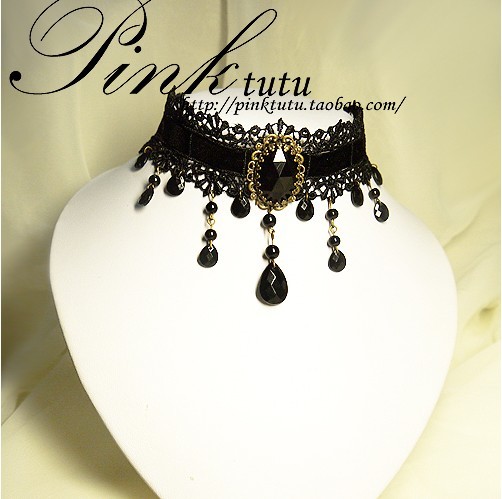 Stock photo, I do not own!
Both items were perfect! 8 out of 8 and Pinktutu has been added to my Favorites! Go accessory-crazy on Pinktutu's
page
.
Here's a selfie from the A-Kon Tea Party with my lovely comm member, featuring Pinktutu items and my Leomitsu hat!
Selfie with my lovely comm member!
Haruhi Clover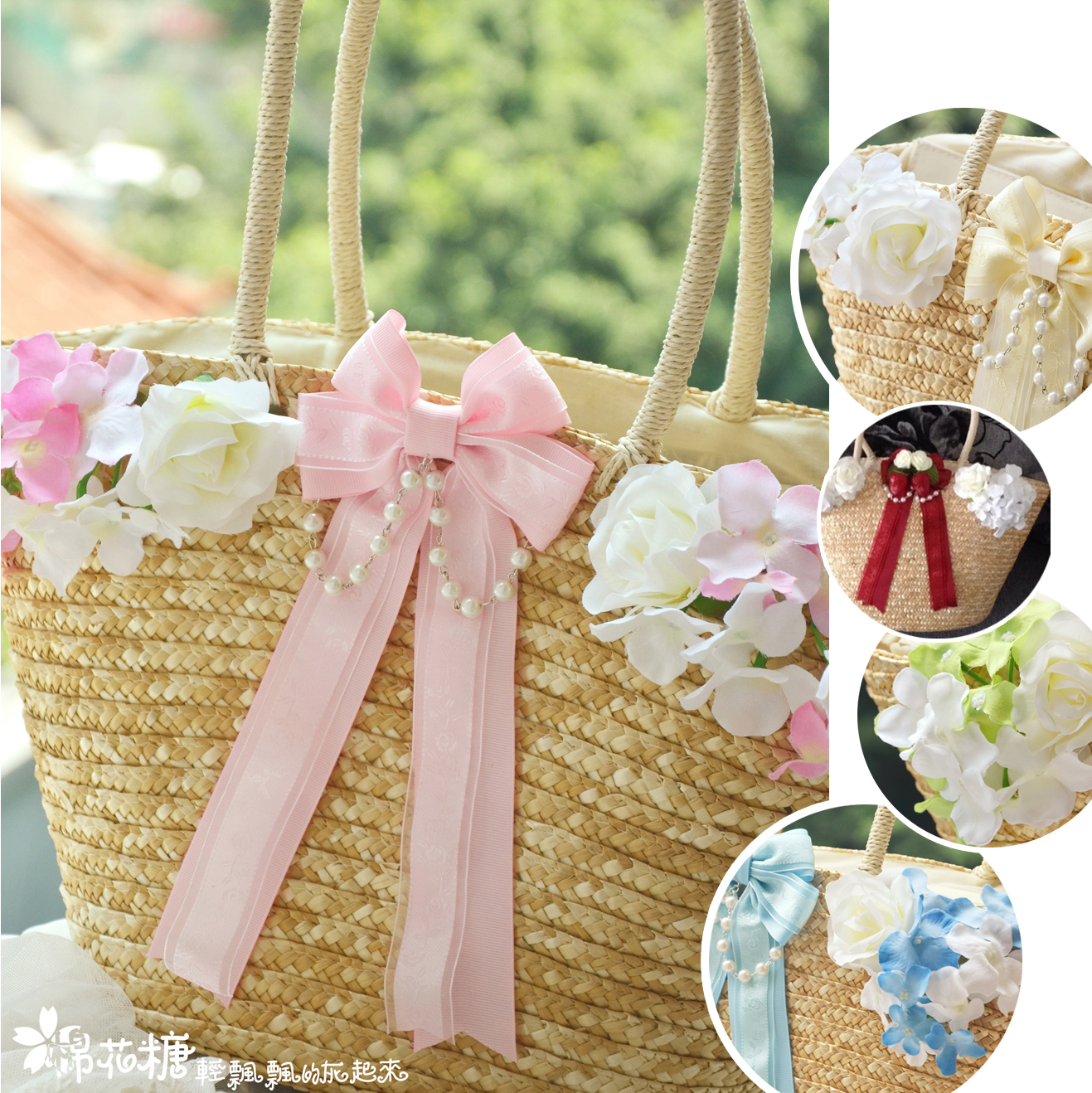 Stock photo, I do not own!
I've been wanting to order from Haruhi Clover for a really long time. I've admired the shop from afar for a while, this bag in particular. I debated back and forth on getting the all white straw bag or the sax version. I settled on the all white one, simply because I feel like it would be more versatile than the white x sax bag.
Basket bag!
First of all, this bag is HUGE. I knew it was sizable from the pictures, but the interior is pretty deep. Check it out! I can't wait to fill it up with stuff I don't need, XP
Interior of the bag.
I'm concerned about the flowers staying on for longer than a year, so I'll keep an eye out for that. I'm super impressed though! 7 out of 8 for Haruhi Clover, and it was already bookmarked on my Favorites, so I'll be buying from them again. Check out Haruhi Clover's storefront
here
.
I ordered one more item in this particular group order, but since we had to hurry, I was unable to ship it in time. I'll just order more stuff and add that piece later, no biggie! All in all, this was a fruitful order.
I'm eyeing a dress over at Lolita Wardrobe, so if I buy it, I'll have even more content for the blog! I also need to review a few items that I purchased from SouffleSong, so be on the lookout for that post in the next few weeks (hopefully).
Thanks for checking out my blog! Feel free to ask any questions in the comment section below and I'll do my best to reply to them.
As always -- stay beautiful, stay true.
~J